You can set up an autofill to pull in the number of times an answer was selected in previous assessments, displayed in a text with count format.
Example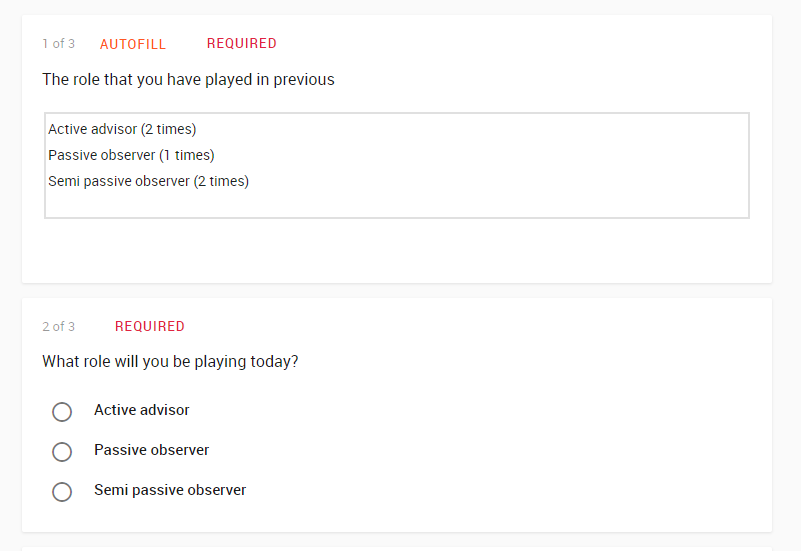 Here question 1 of 3 has an autofill which displays a text with counts of how many times each option in question 2 of 3 has been selected in previous assessments.
From the example the coach can tell they have been an active advisor 2 times, so this time they may want to be a passive observer.
Set up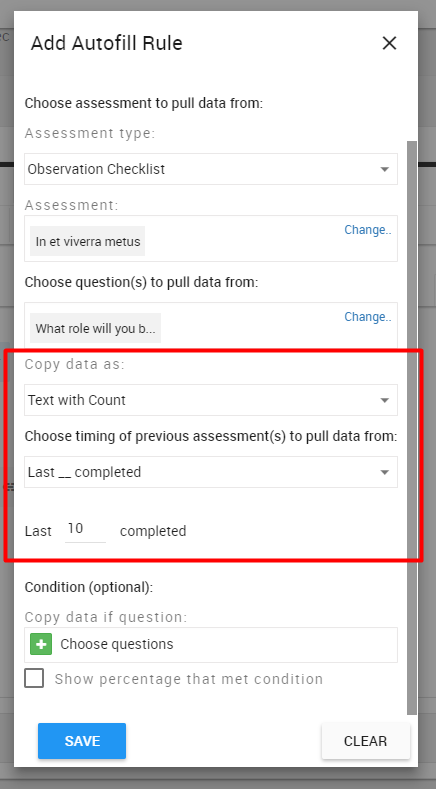 You can set up a Text and count autofill if the question you select in Choose question(s) to pull data from is a single select type.
Next in Copy data as you will see the option to choose text with count.
For Choose timing of previous assessment(s) to pull data from you will see the following options:
Completed in last __ hours(s)
Last __ completed
Since latest __ assessment completed
In our example we chose Last __ completed, and set it to Last 10 completed. This means the assessment will pull answers from the last 10 assessments completed for this question.
___
Article ID: xapimedA_20200331_6