Step 1: Click on Authoring in the left-hand menu.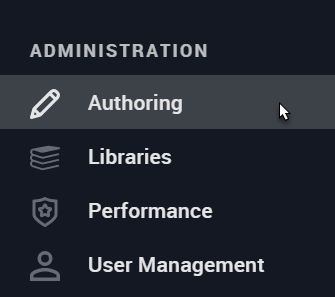 Step 2: Click on the Content tab at the top of the screen.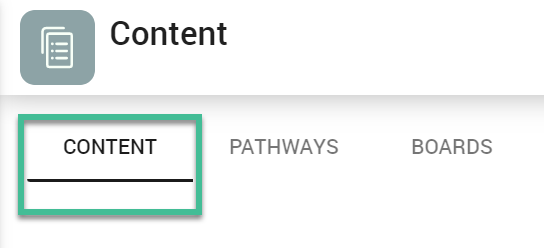 Step 3: Click on New Content

Step 4: Scroll down and select the xapilauncher content type.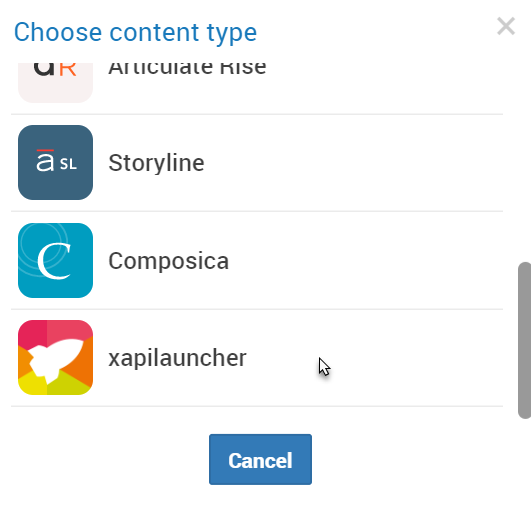 Step 5: Drag and drop your xAPI content ZIP file into the dialog box, or click Choose a zip file to browse for your xAPI content.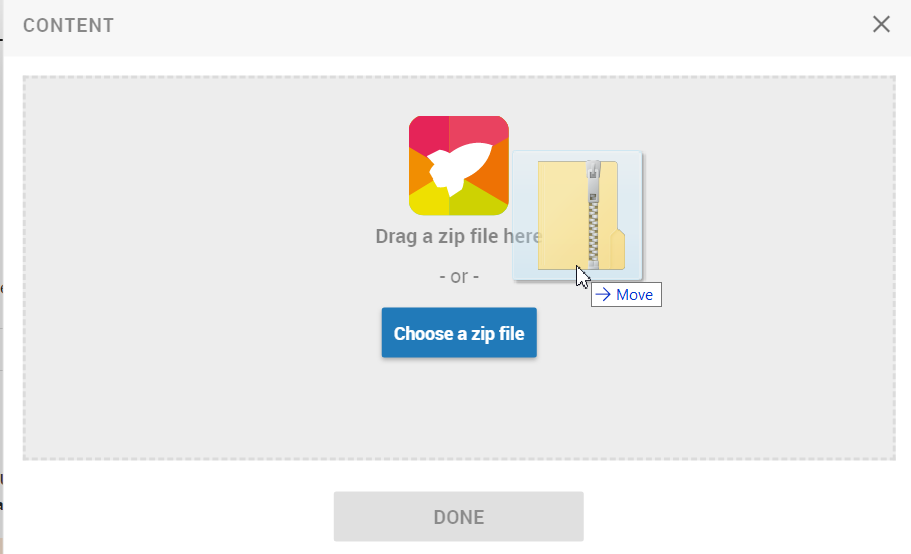 Step 6: The dialog will then say "Preparing files for upload ..." and then "Uploading ...". At this point, you can click Done.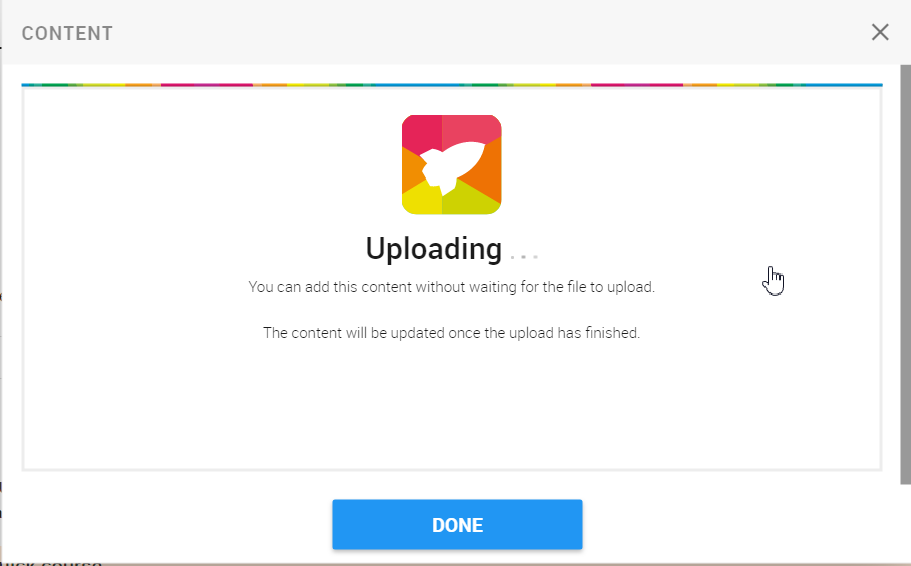 You don't need to wait until your content is being uploaded to add it to a Pathway.
Once uploaded:
The title of the content will be updated automatically with the name in the Tin Can package.
You can preview the content.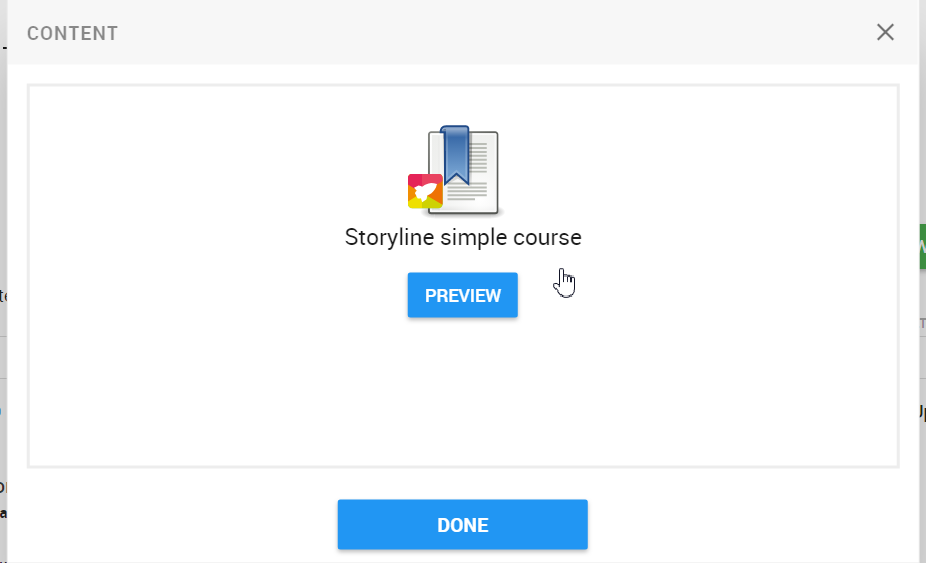 Related articles:
Article ID: xapimedA_20200331_35