Assigning a pathway from the Supervisor Library is possible for users who can see the Content Library and have task assigner permissions.
Related article: Managing the Supervisor Library
_________________________________________________
Step 1: Go to the Content Library and click on My Supervisor Library tab to reveal the Supervisor Library.

Step 2: Select a Supervisor Library topic.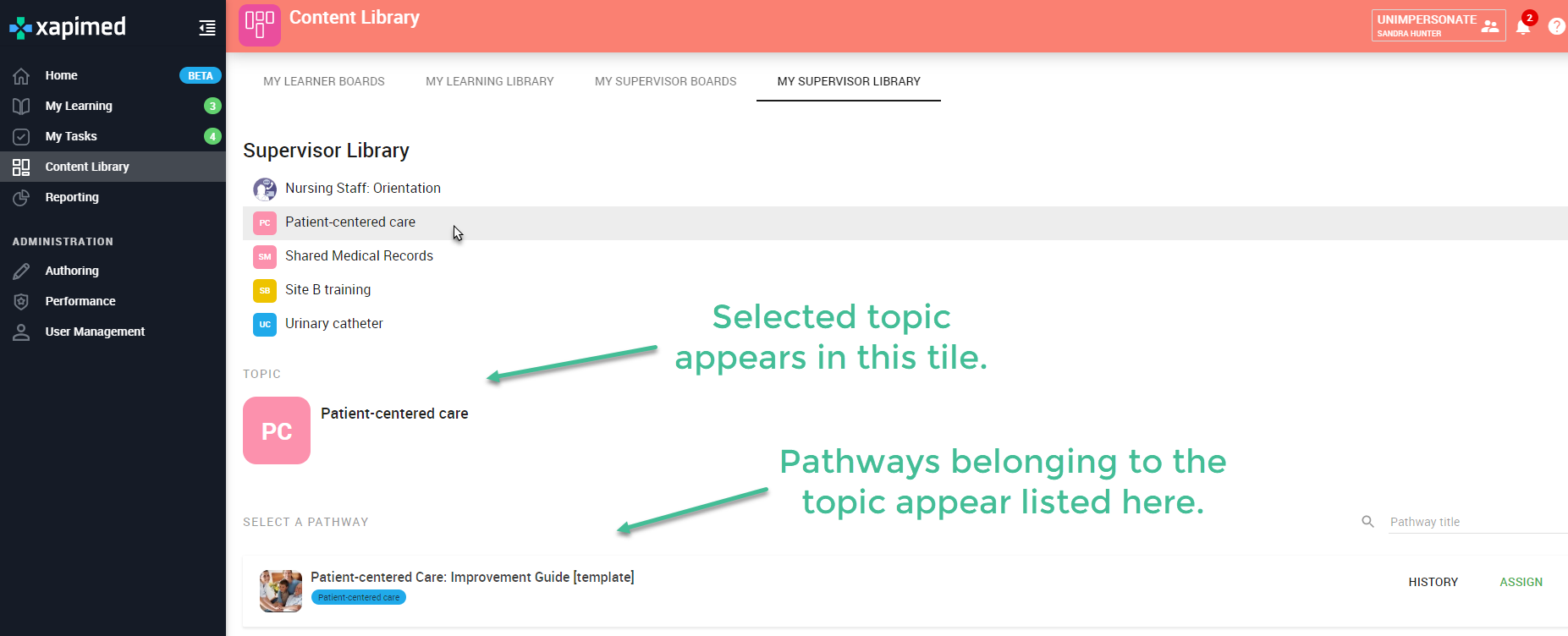 Step 3: Find the pathway you want to assign. Click assign. This can be found in the right-hand side of the pathway tile.

Step 4: Select the people to whom or group/s to which you want to assign this pathway. Click Next.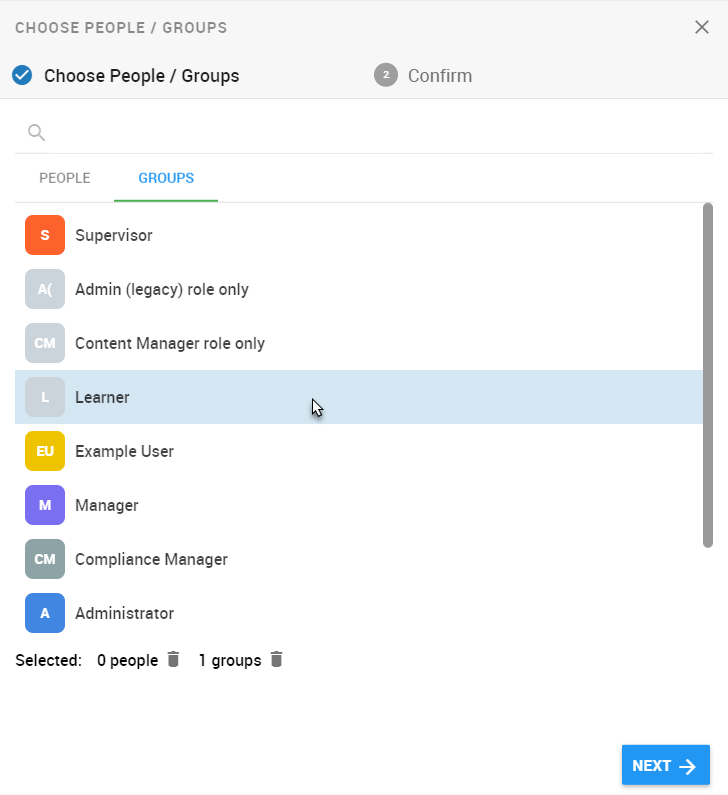 Step 5: Click Confirm once you've checked the details are correct.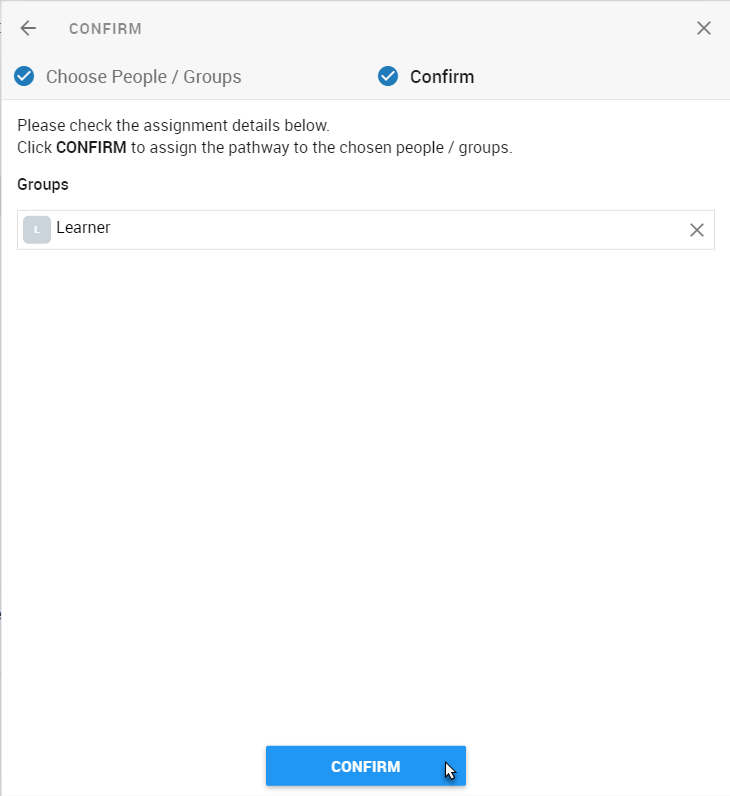 Step 6: Click Proceed to finish assigning this pathway.

You can check the pathways you've assigned at any time by going to My Tasks and selecting the Assigned by me tab.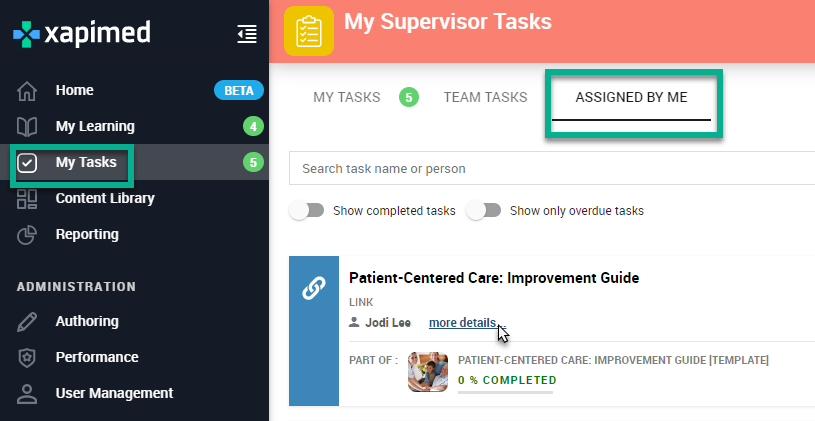 Clicking on more details in the task tiles will take you to the below screen, where you can confirm that the next task this Learner needs to complete has come from the pathway you've assigned.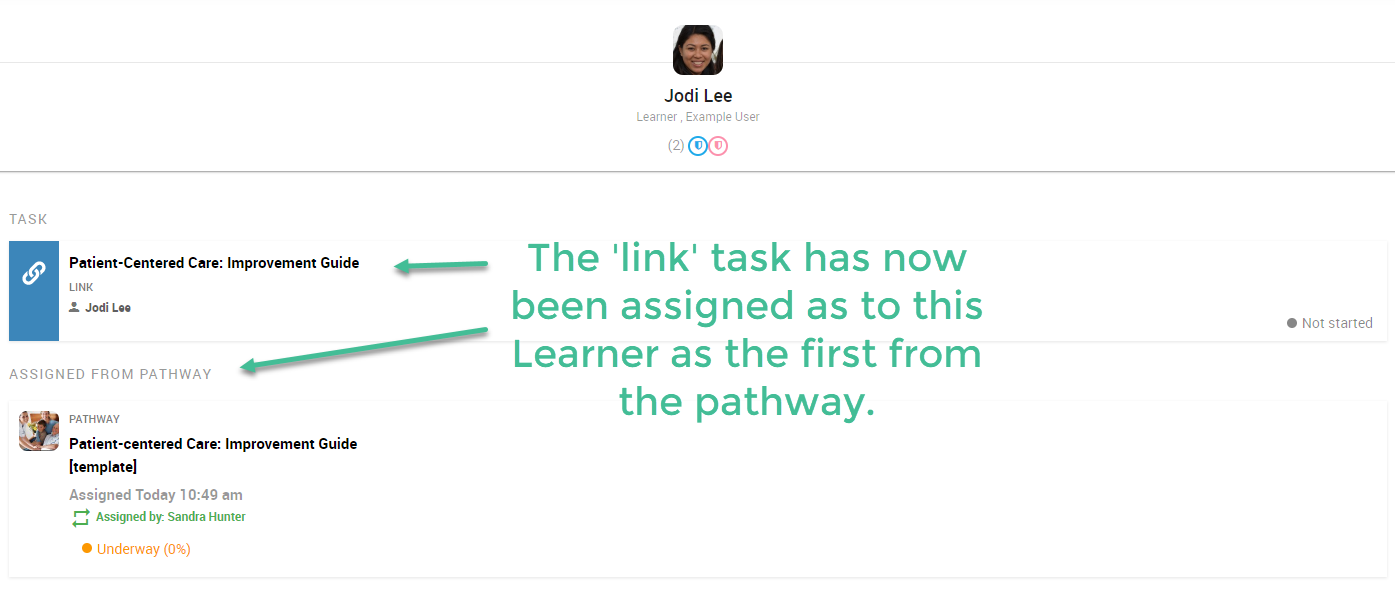 Article ID: xapimedE_20200123_1