For information about creating Audit checklists and Locations, please see the related articles:
___
Step 1: There are two ways to start creating an Audit session.
Method One: Main Dashboard chip
On the home screen, click the Audit tile at the top of the screen.

Method Two: + New Task button
On any My Tasks screen, click the + blue button.

Then click on the Audit task type.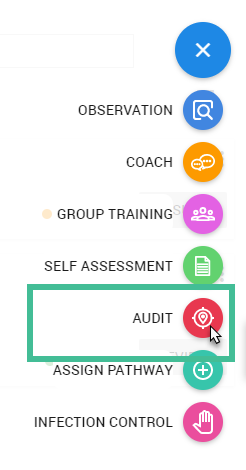 Step 2: Select the Audit checklist, and click NEXT.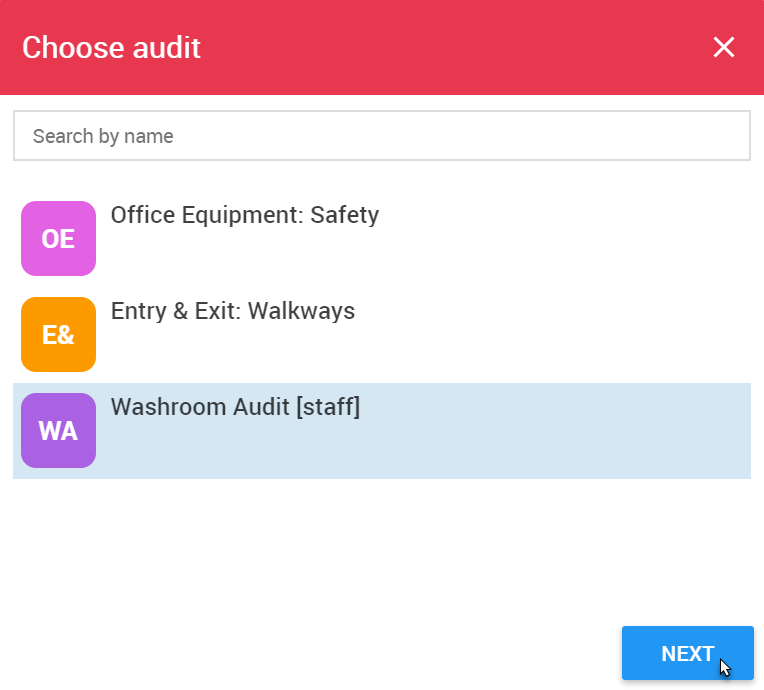 Step 3: Choose the Observer for this task. You can either select a single person by staying on the People tab (pictured below) and scrolling through the list, or you can select a group of people by switching to the Groups tab, and selecting the group of people who can complete this task.
Once you have selected the Person or Group for the task, click Select Observer.
Alternatively, if you are the Observer yourself, simply click I AM THE OBSERVER.
Step 4: Select the Location to be audited, and click NEXT.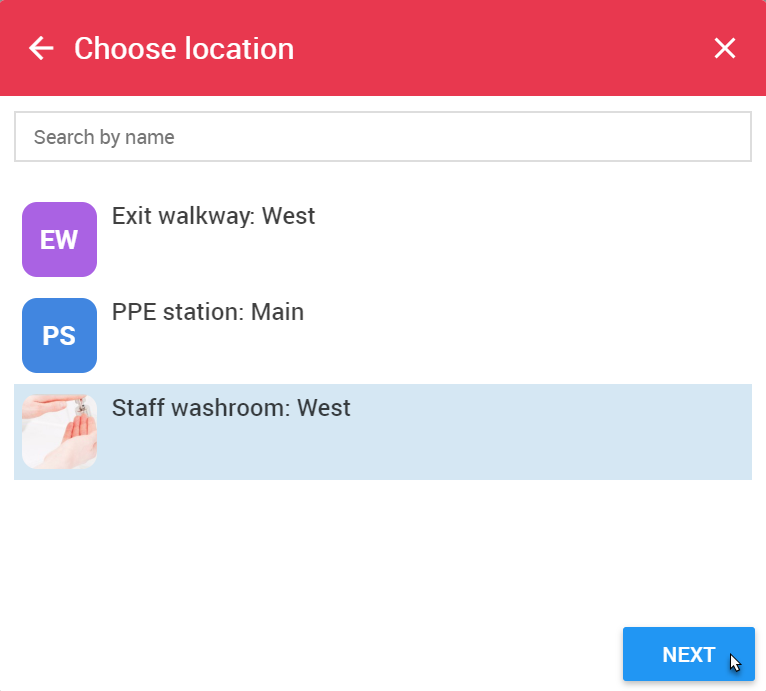 Step 5a: Review the Summary information. If you are happy, and if the Observer is not you, you will need to click Assign to assign the task to your chosen Observer.
Alternatively, click the small blue edit text if you wish to alter any of the fields, or the X if you wish to delete something.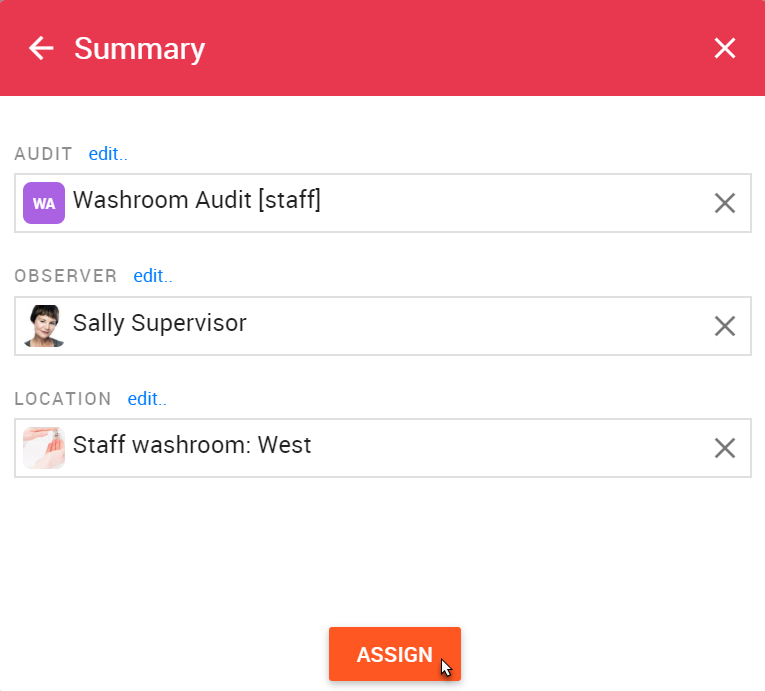 Step 5b: However, if you indicated that you are the Observer for this task in Step 3, you will be given the option of clicking Start to immediately open the Audit session.
As above, if any of the information needs to be edited or deleted, do this before clicking Start.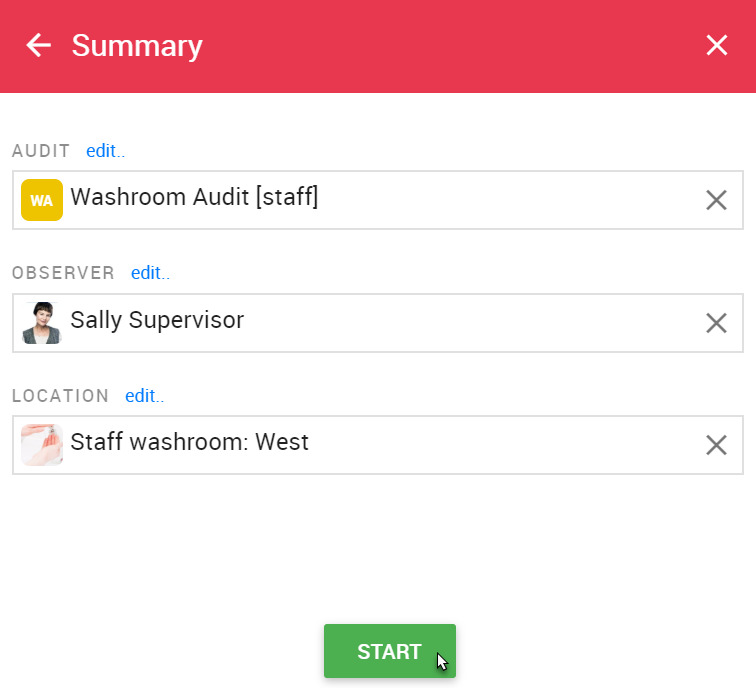 Step 6a: If your chosen Observer is not you, the created and assigned Audit task will now appear in the chosen Observer's My Tasks screen.
Below is an example of what Sally Supervisor can see once this Audit task is assigned to her.

Step 6b: If the Observer is you, clicking Start (as at Step 5b) opens the Audit session for immediate use.
If you do not need to complete the launched Audit checklist straightaway, just click the back arrow to exit the session.

The session can be re-entered and resumed anytime via My Tasks.

___
Related articles:
Article ID: xapilabsA_20200323_4