You will need a gmail to access Google Drive
You can use 15GB of your Google Drive storage for free
Step 1: Log into your gmail account and open the My Drive app.
Step 2: In the top bar of your Google Drive click + New to create a new folder for your content.

Step 3: Choose "New Folder". Name and create your new folder.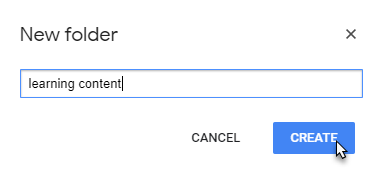 Step 4: Upload your PDF. You can drag and drop your PDF file into the folder to upload, or click the + New button to do this.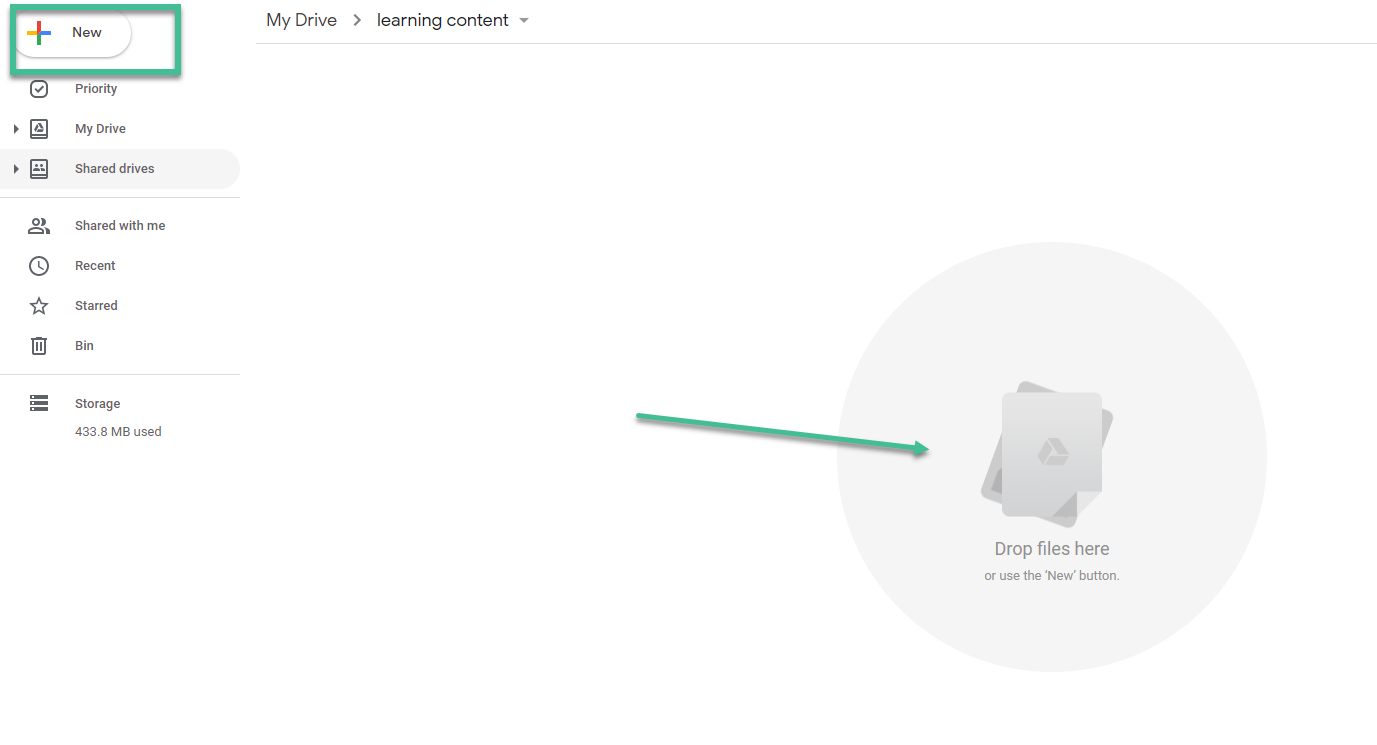 Step 5: Right mouse click on the file you've uploaded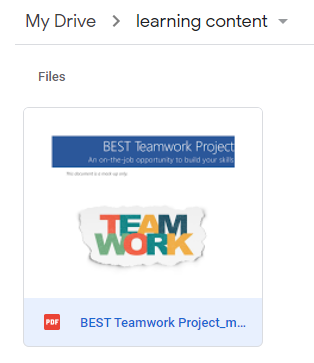 Step 6: Click on Get shareable link in the dropdown.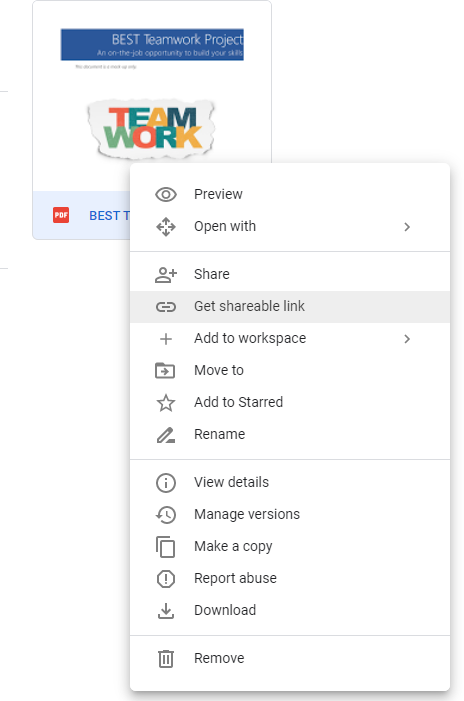 Step 6: Click on the toggle to turn Link Sharing on...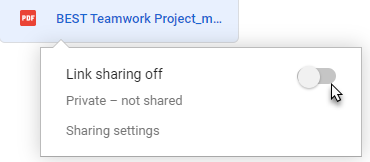 Step 7: Click Sharing settings.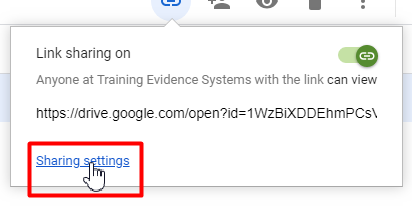 Step 8: In the dialog, click on the first drop down and click More...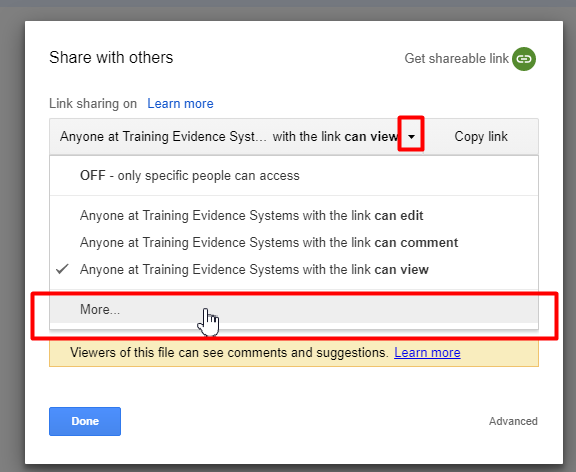 Step 9: Choose your desired sharing setting... Then click SAVE.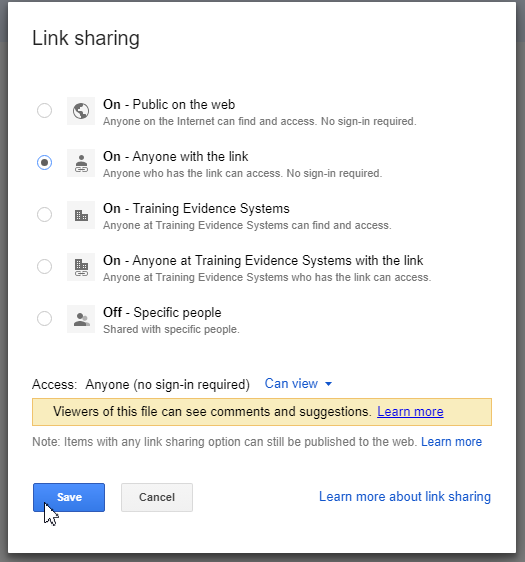 Step 10: Click Copy link.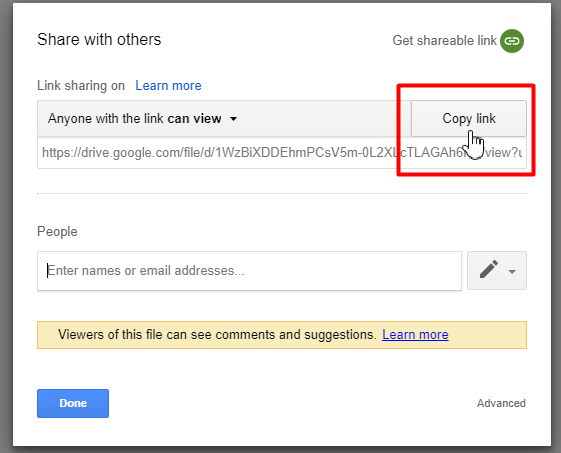 Step 10: Go back into your account, and add a PDF step into a pathway.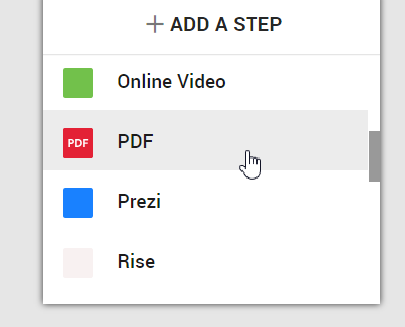 Step 11: Paste the link in, edit the TITLE and DESCRIPTION fields as required, and then click ADD STEP.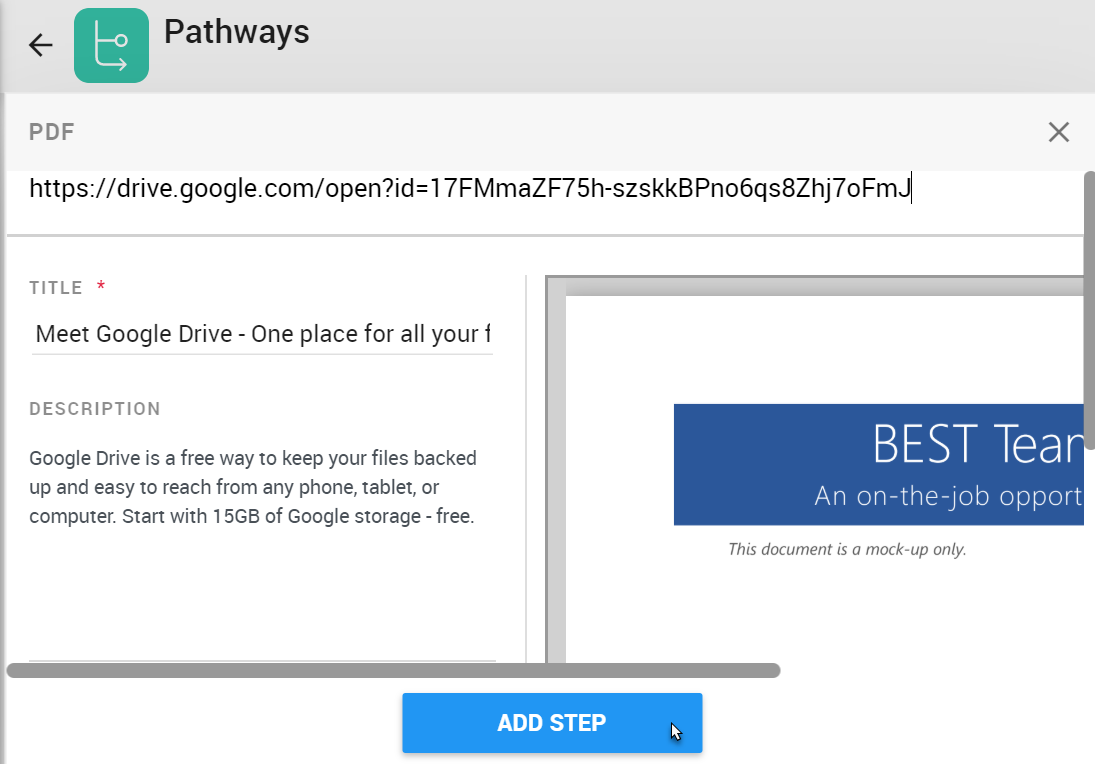 The PDF will now appear as content in a Pathway step.

Article ID: xapimedA_20200331_26