** NOTE: This guide relates to the classic mode of our system. **
Access your Skills Matrix reports anytime by returning to the Skills Matrix tab on the Reporting screen. You will find the list of saved reports on that screen.

Note: Skills Matrix report settings can be scrolled up and hidden or unscrolled and revealed. To toggle between these two views, click the chevron (see below).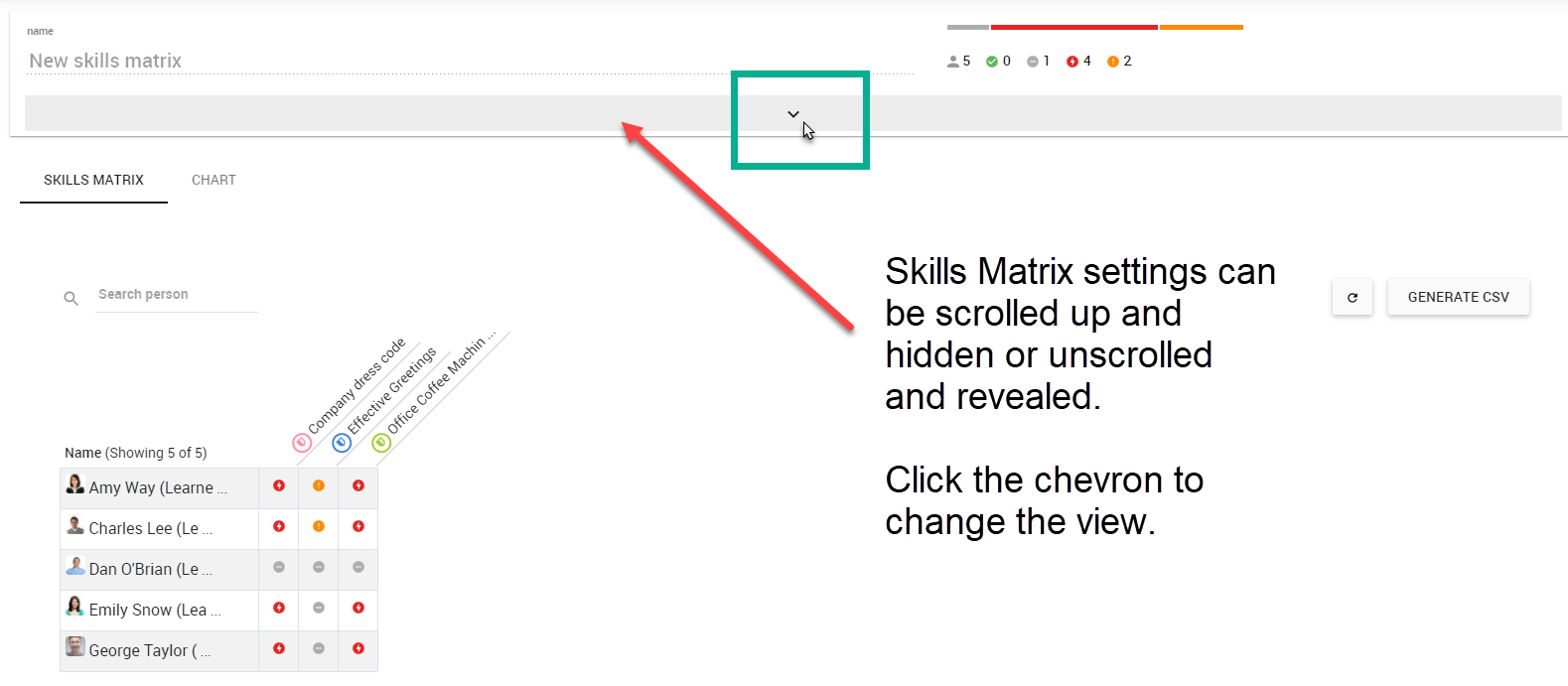 Article ID: xapiappsA_20200812_5