Step 1:
Create a new report and select the Skills Status report type.

Step 2:
Click + ADD FILTER.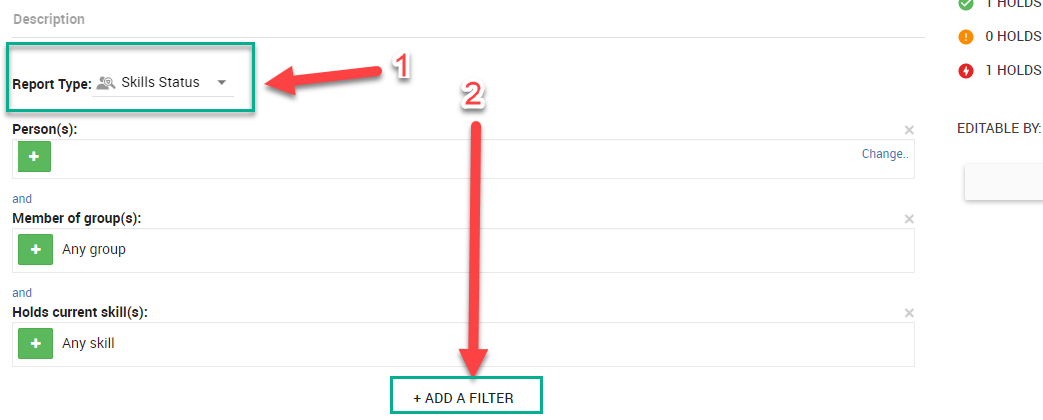 Step 3:
Select the 'does not hold skill(s)' filter.
Step 4:
Click on + Any skill in this new filter field and select the Skill/s for which you need a list of all users who do not hold the Skill/s. Click apply.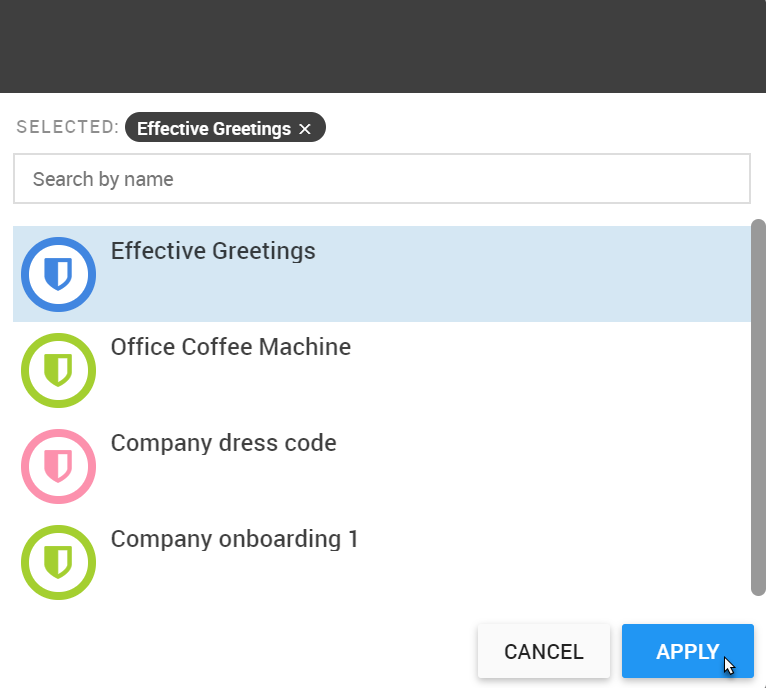 Step 5:
Click SAVE REPORT.
Step 6:
The list of users who do not hold your selected Skill/s will appear at the bottom of the report screen. Refine this list with additional filters and/or export the data to CSV as required.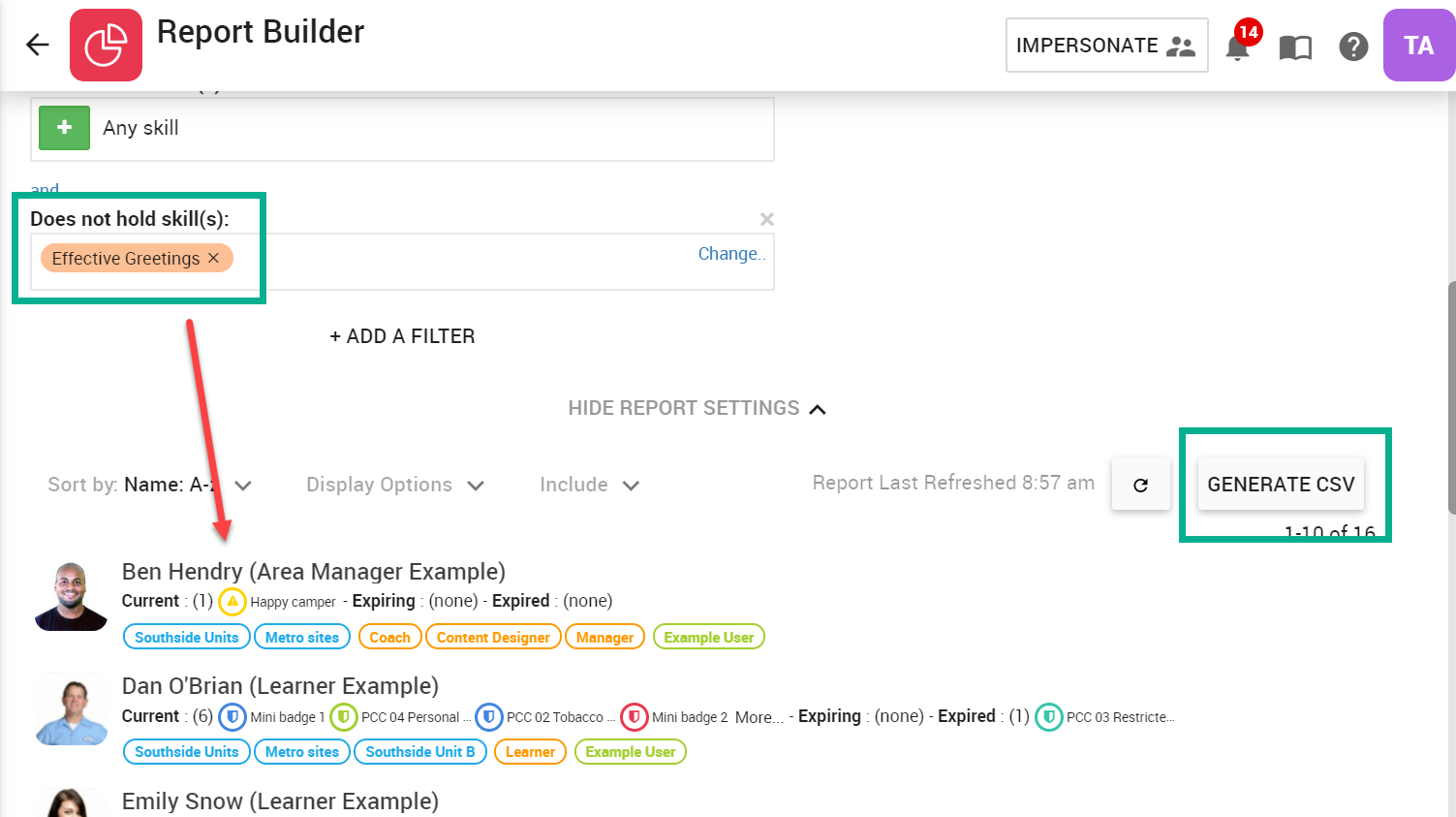 Article ID: xapiappsA_20200812_2